A Port with character and humour.
Have you heard of those famous ads? In 1971, the British advertising agency, Collett Dickenson Pearce, created a series of TV ads to launch Cockburn's Special Reserve, with enormous success. The director was Jon Ritchie, Guy Ritchie's father. The ads centred on the pronunciation of the Port's name – a running family joke. They're still remembered today with affection.
So, please pronounce Cockburn's responsibly!
Cockburn's Submarine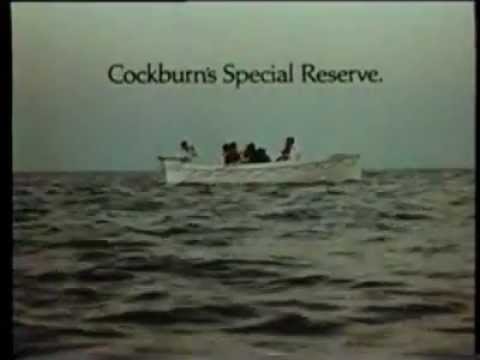 Cockburn's Boat
Cockburn's Passport
Cockburn's Rescue
Cockburn's Father and Daughter
Cockburn's Late Bottled Vintage